VERWOOD BOWLING CLUB
Moorlands Road
Verwood
Have a try during April or May 2021
Contact Ken on 01202 824682


http://www.verwoodbowlingclub.co.uk



The sport has been long considered as a sport for the retired but truly is the sport for all ages, all sexes and all abilities. It is a game that is easy to learn - and the rest of your bowling career to master.
Bowls can provide many years of enjoyment to everybody whether it be purely at Club level or into County.

For further details contact the Club Secretary, Geoff Finn on 01202 824945
**90th Anniversary**
1920 - 2010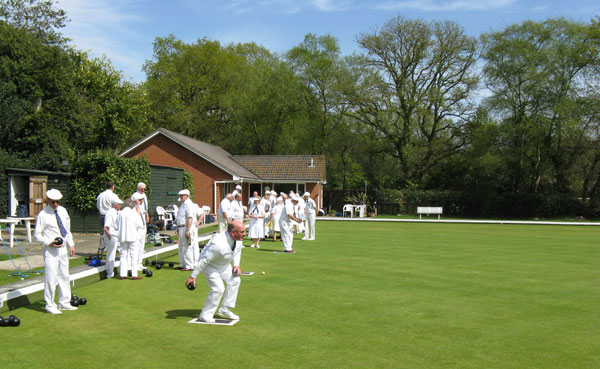 Picture shows the bowling green and clubhouse in Moorlands Rd..
Bowls is a sport that can provide many years of enjoyment and can be played by all the family. It has been long considered as a sport for the retired but nowadays most of the top flight players are only in their late 30
'
s early 40
'
s.

Whether your interest is purely at Club level or County the aim is enjoyment and fun.

Verwood Bowling Club is a friendly Club open to members of all standards. The Club is progressive and is always looking to make improvements to the benefit of the members. If you are a beginner we have experienced players on hand to offer support and tuition.

Please telephone the secretary Geoff Finn on 01202 824945 for further details.

---